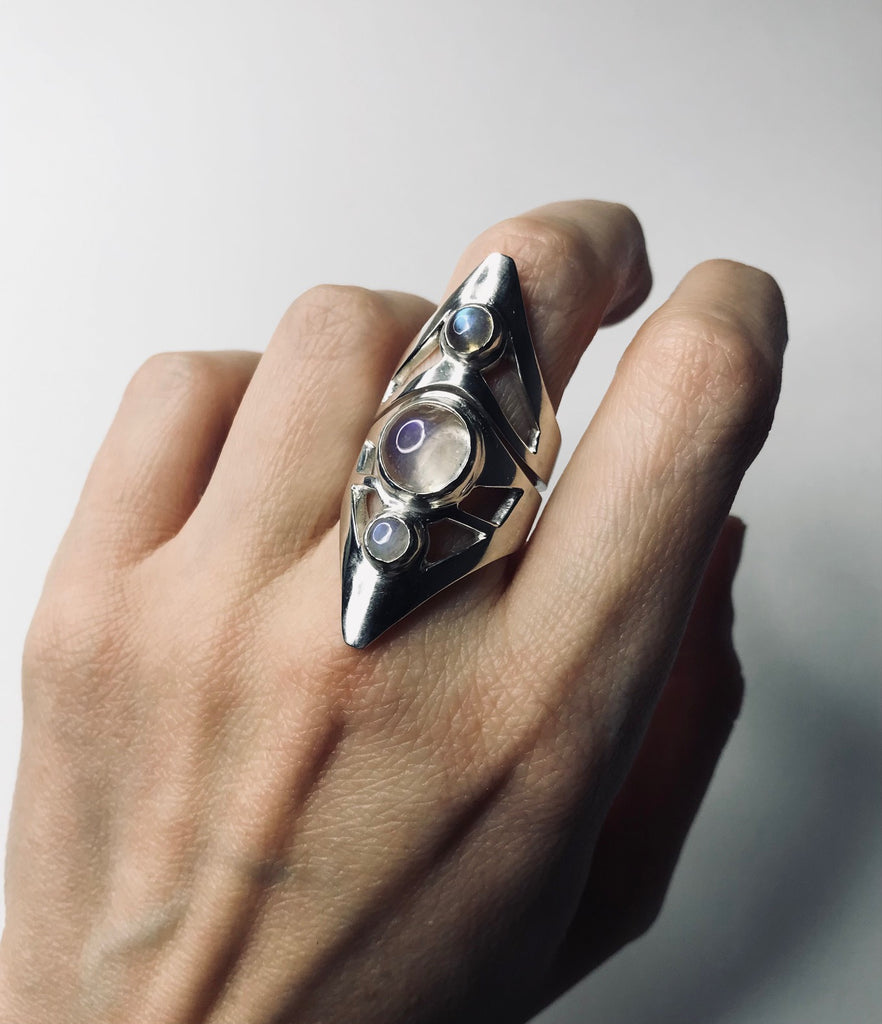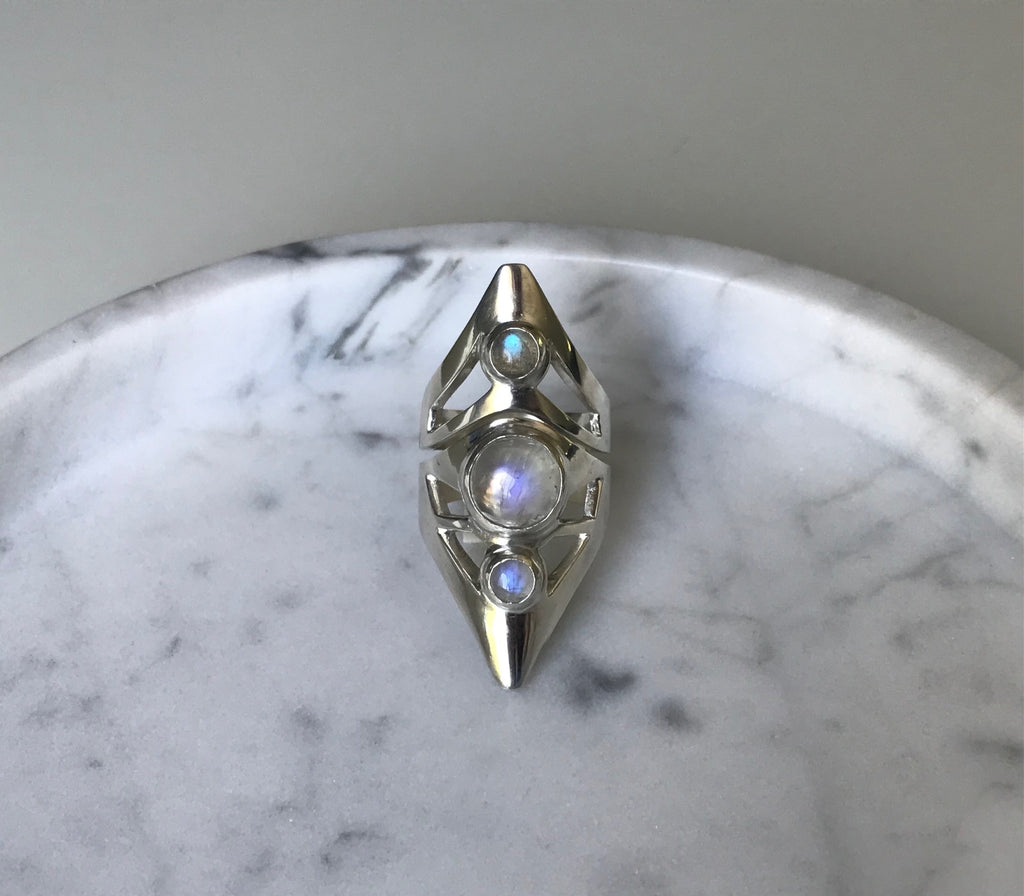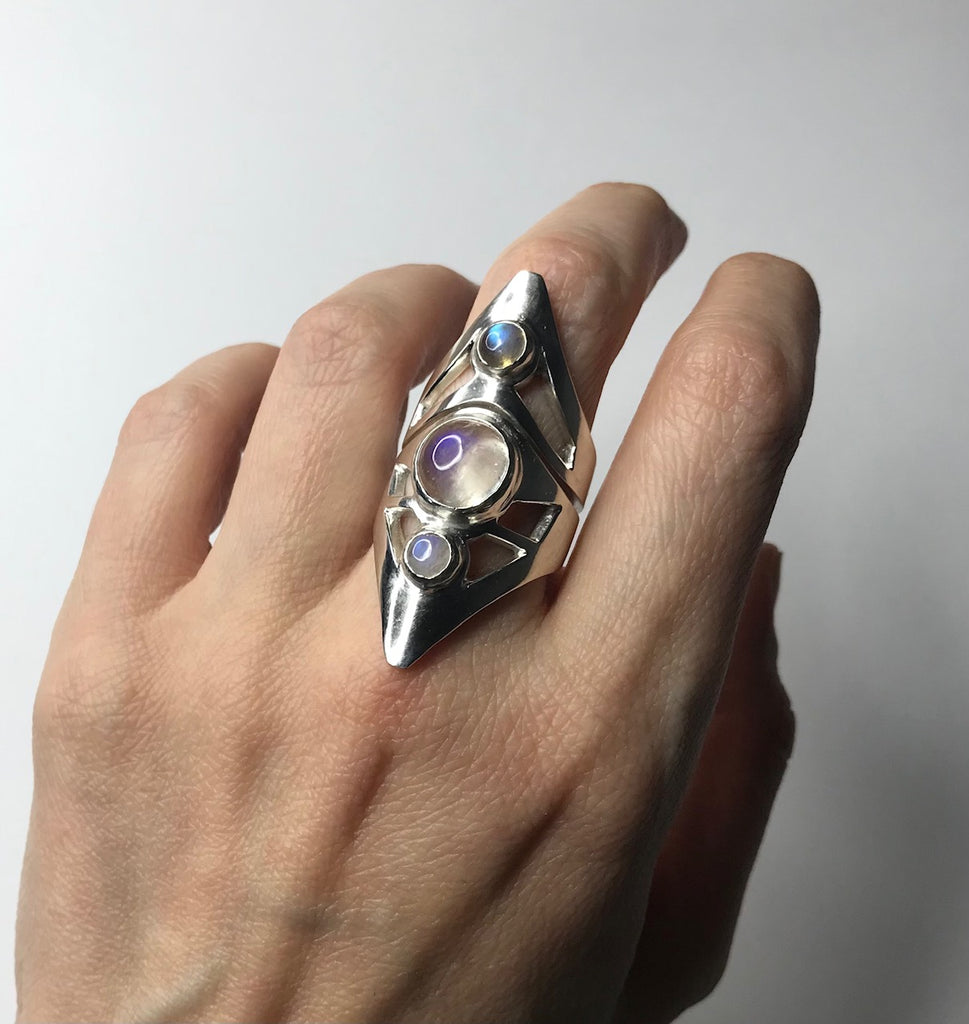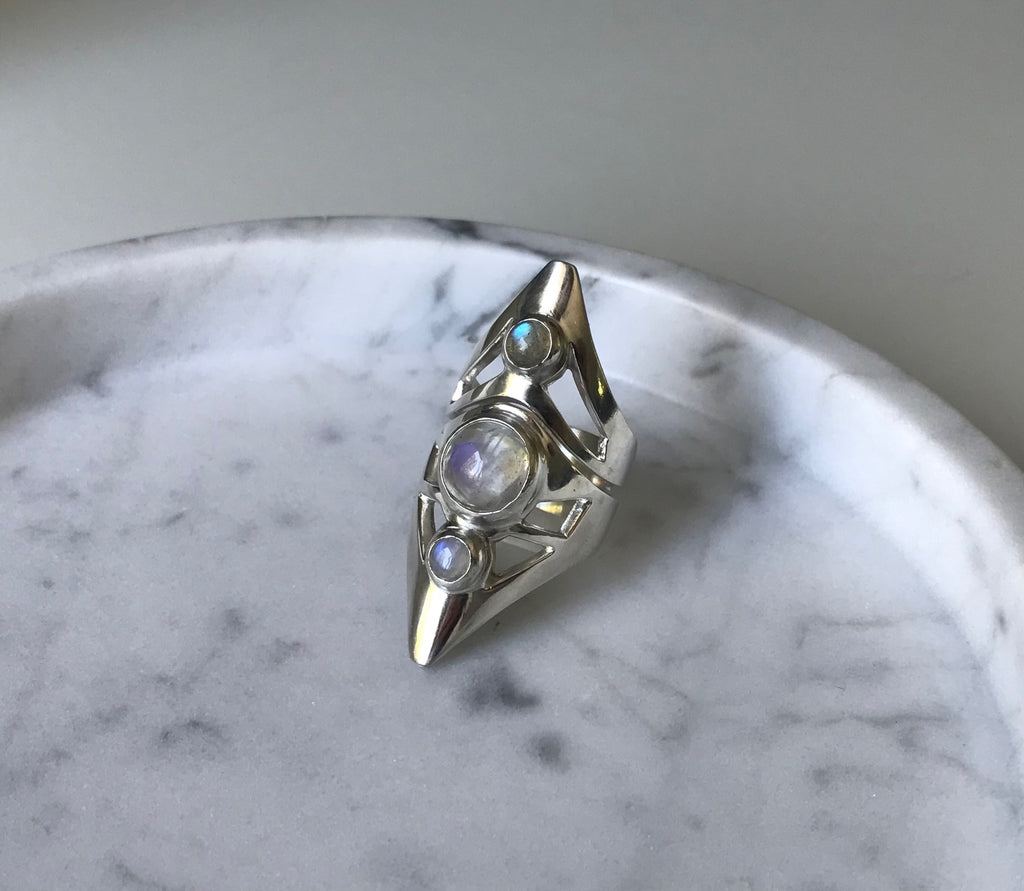 $420.00
$0.00
ORION RING
The Orion Ring consists of a 10mm + 5mm iridescent Rainbow Moonstones and 5mm Labradorite. It is made of high quality sterling silver. It is 4.5cm in length at the front, the band at the back is 11mm wide.

Moonstone represents the divine feminine energy and enhances intuition and emotional understanding. Aspects of the feminine are believed to be activated and enhanced by moonstone, these include love, empathy, nurturing energy, passion and abundance. Due to its symbolic connection to the moon, it is also thought to represent new beginnings.
Labradorite is considered one of the most powerful protectors, it creates a shield for auras and protects against negativity in the world. Labradorite dispels negative energy within oneself and amplifies a sense of calmness.
All Mega Loved pieces are individually hand carved in wax, cast in 925 sterling silver and finished by hand.
 - Free shipping worldwide -